GUIDING LIGHTS OF WISDOM

Meet Your Instructors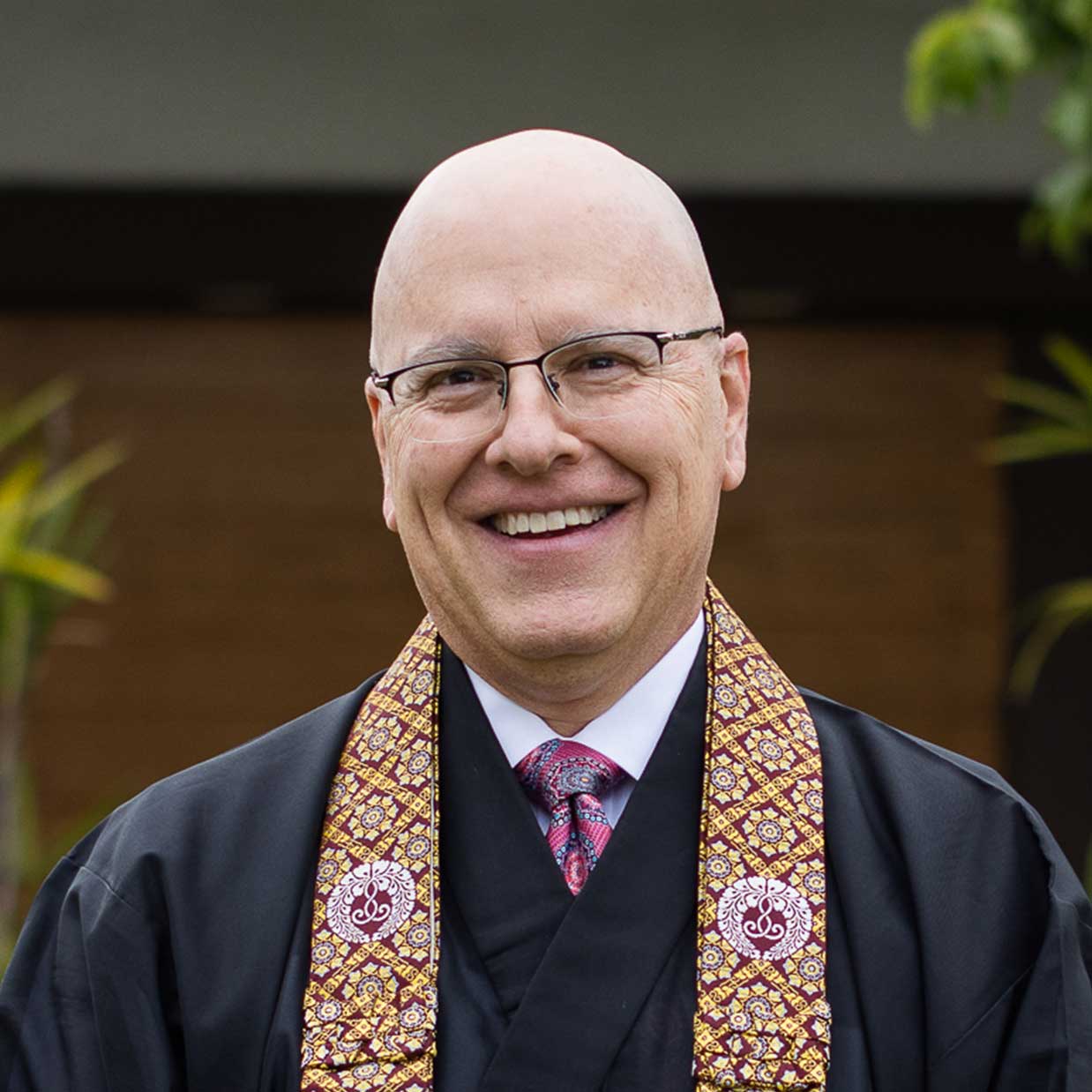 Rev. Jon Turner

Instructor Rev. Jon Turner and his family first began attending Orange County Buddhist Church (OCBC) in 1999. Two years later he joined the Ministers' Assistant Program (MAP) there. In 2010, Reverend Turner graduated from Institute of Buddhist Studies (IBS) in Berkeley, California, with a master's degree in Buddhist Studies, and received Tokudo ordination. In 2012, he was ordained as a Kyoshi minister. After retiring from a 35 year career as a computer programmer, Reverend Turner became a fully ordained Kaikyoshi minister at OCBC in 2017.

"Throughout that time, I studied and practiced Buddhism very diligently. I have also stepped in every pothole, making every mistake one can make in understanding Buddhism. As a result, I think these experiences help me become a better teacher."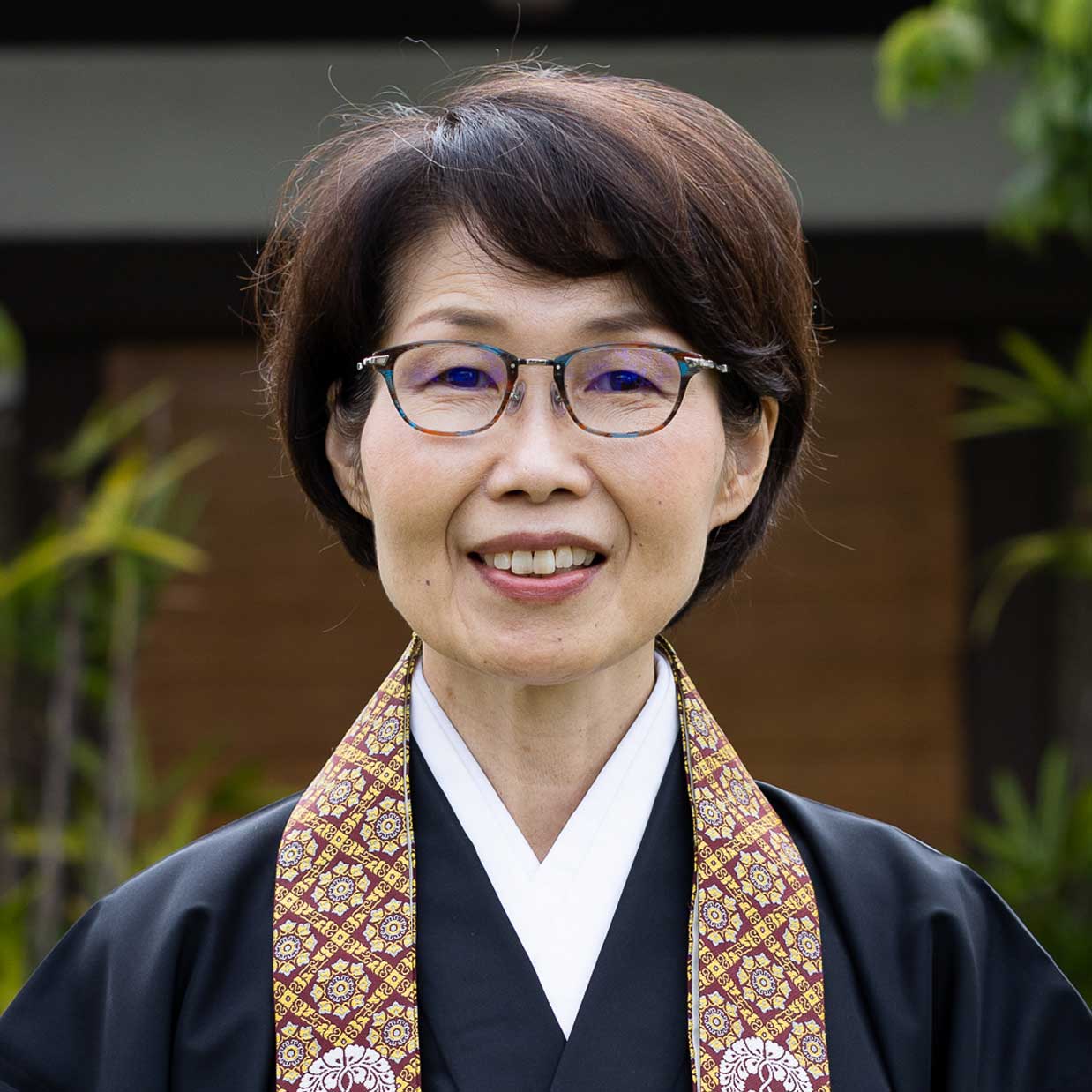 Instructor Rev. Dr. Mutsumi Wondra was born in Kyoto and raised in a Shin Buddhist family. After graduating with a B.A in English Literature from Kyoto Women's University, she came to the United Stated in 1981. In 1991, she began attending the Shin Buddhist temple in Los Angeles. While working for a corporation, she completed the correspondence course with Kyoto Chuo Bukkyo Gakuin. Thereafter, she received the first ordination Tokudo in 2006 and second ordination Kyoshi in 2007 from the Jodoshinshu Hongwanji-ha, Kyoto, Japan. Rev. Dr. Wondra went on to receive an M.A. in Buddhist Studies from the Institute of Buddhist Studies (IBS) in 2010, and immediately after graduation entered the Ryukoku University Graduate School, Kyoto, Japan, earning an M.A. in Shin Buddhist Studies in 2012. In 2015 she earned the Ph.D. from Ryukoku University, with the dissertation "The Study of the History of Shin Buddhist Thought in America – In the Movement of Buddhist Modernism".

ワンドラ睦:京都出身。浄土真宗の家庭で育つ。1981年、京都女子大学文学部英文科卒業後、渡米。仕事を持ちながら、京都中央仏教学院通信教育専修科を修了し、2006年に浄土真宗本願寺派得度、2007年に教師を取得。2010年米国仏教大学院 (IBS) 修士、2012年龍谷大学大学院真宗学修士、2015年同大学院博士課程修了、2018年真宗学博士。博士論文『アメリカ真宗思想史の研究-モダニズムのなかの真宗から現代へ-』

Rev. Dr. Mutsumi Wondra says, "Let's learn the teachings of Shinran (1173-1263) together and think of his message for us living here and now." She is Kaikyoshi, a full-time minister at the Orange County Buddhist Church (OCBC), and teaches Buddhism and Shin Buddhism (Pure Land Buddhism, Jodoshinshu) in English and Japanese.

インストラクターのワンドラ睦です。親鸞聖人 (1173-1263) から現代を生きる私たちへのメッセージをご一緒に学びましょう。 ワンドラ睦は、現在オレンジ郡仏教会 (OCBC)の開教使として勤めながら、英語・日本語で仏教・浄土真宗を説明します。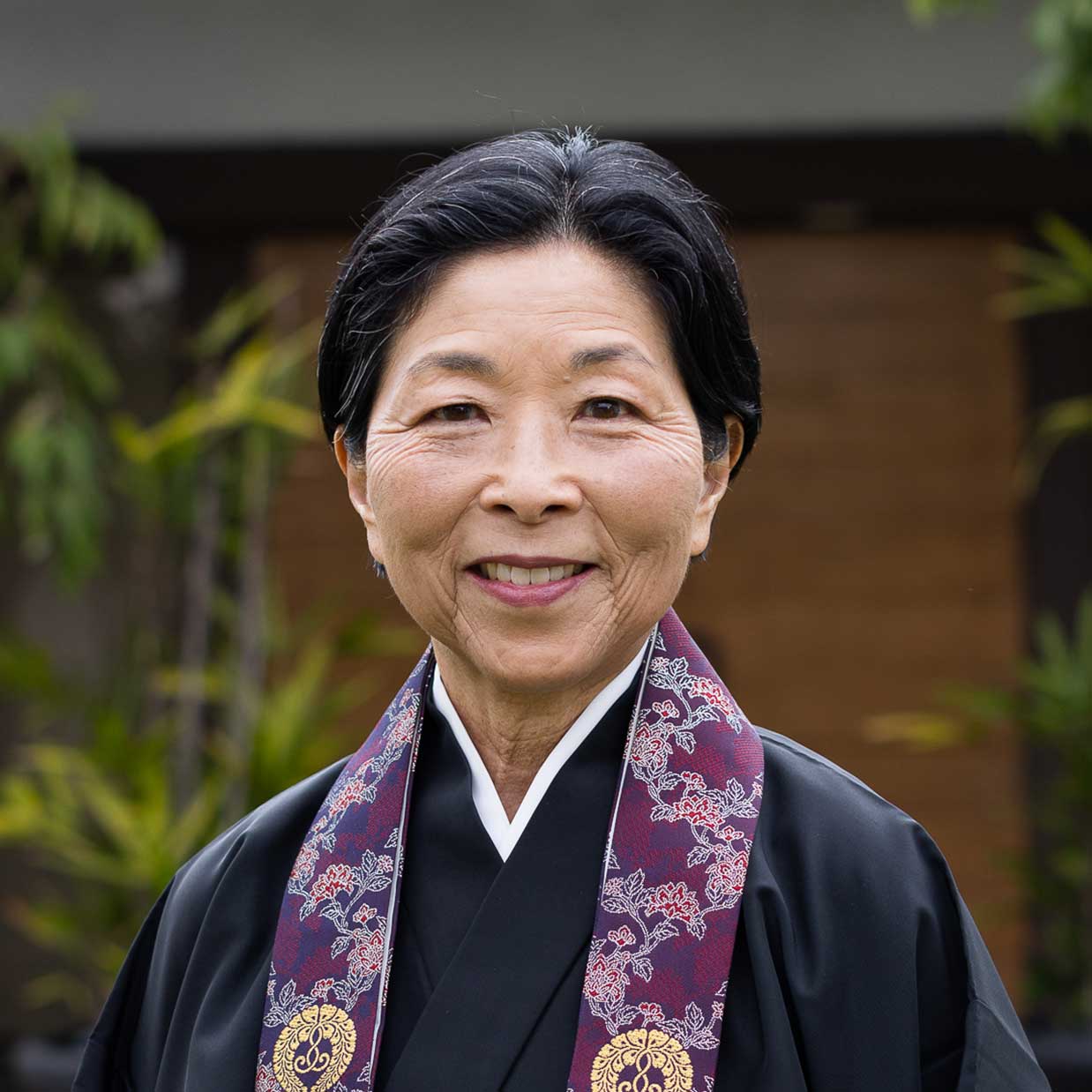 Instructor Rev. Ellen Hamada Crane began ministerial duties at Orange County Buddhist Church in 2009 as a Minister's Assistant, reassured by head minister, Reverend Marvin Harada, it wouldn't take much of her time. She progressed down the rabbit hole, enrolling at the Institute of Buddhist Studies IBS), and received Tokudo ordination and Kyoshi certification in Kyoto, Japan, in 2014 and 2018, respectively. Reverend Crane holds a B.A. from UCLA, a J.D. from Georgetown University, and recently completed her Master's degree in Buddhist Studies at IBS. Her varied work experience includes a career as a criminal defense attorney, an English teacher in Japan, and an elementary school teacher with at risk children. As a wife and mother of three active sons she was the quintessential PTA, Boy Scout and hockey mom. Her interests include road biking, yoga, cooking, reading, gardening, and active vacations.

"The Buddhist teachings have profoundly changed my life, and I love sharing the dharma. I hope EverydayBuddhist.org will be the portal of learning for others with the potential for reaching seekers in a meaningful way."


ENLIGHTENED PERSPECTIVES
Meet Your Guest Lecturers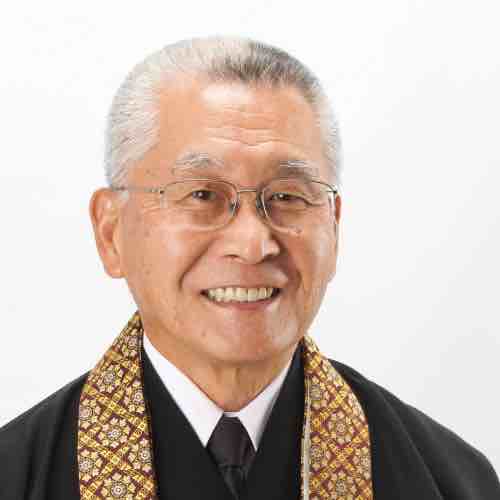 Rev. Kenji Akahoshi

For over 30 years, Dr. Kenji Akahoshi was a practicing dentist in his hometown of San Jose, California; while being an active member of San Jose Buddhist Church. Pursuing his commitment to Buddhism, he received degrees from Sofia University in Tokyo, the Institute of Buddhist Studies in the US, and ordained as a Kyoshi Minister at the Nishi Hongwanji Temple in Kyoto, Japan. Rev. Kenji was then assigned to the Buddhist Temple of San Diego in 2013 where he was resident minister for 9 years. Rev Kenji has been a teacher and thought leader in the migration toward a more contemporary Shin Buddhist understanding.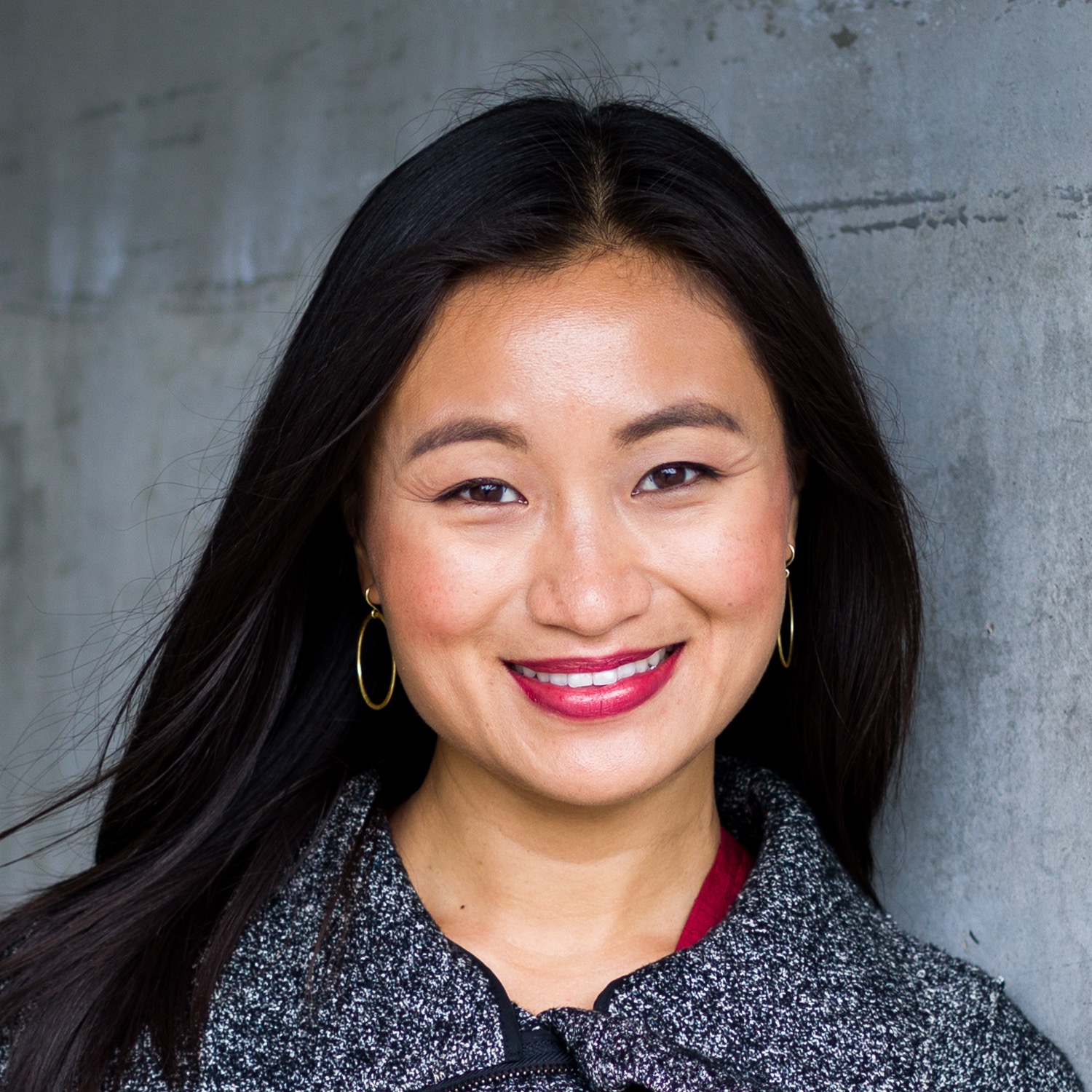 Chenxing Han

Chenxing Han is the author of Be the Refuge: Raising the Voices of Asian American Buddhists (2021) and one long listening: a memoir of grief, friendship, and spiritual care (2023), both with North Atlantic Books. She is a regular contributor to Lion's Roar, Tricycle, Buddhadharma, and other publications, and a frequent speaker and workshop leader at schools, universities, and Buddhist communities. Chenxing holds a BA from Stanford University, an MA in Buddhist Studies from the Graduate Theological Union, and a certificate in Buddhist chaplaincy from the Institute of Buddhist Studies in Berkeley, California. She is a co-teacher of "Listening to the Buddhists in our Backyard" at Phillips Academy Andover, a co-organizer of May We Gather: A National Buddhist Memorial for Asian American Ancestors, and a co-editor of a Lion's Roar special issue on Asian American Buddhists (forthcoming in May 2023). www.chenxinghan.com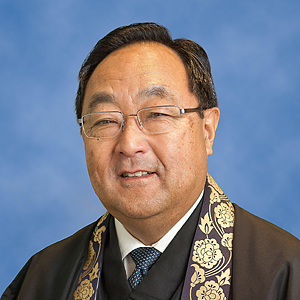 Rev.
Marvin Harada

During the pandemic, Rev Marvin was appointed Bishop of the Buddhist Churches of America, head of all ministry at the BCA. Prior to that he served for 33 years as the Resident Minister of Orange County Buddhist Church, one of our largest Shin Temples. Marvin grew up on a farm, educated in a one room schoolhouse in Oregon, holds degrees from University of Oregon and Institute of Buddhist Studies, and continued his education in Japan at Chuo Bukkyo Gakuin Seminary and Ryukoku University). Rev. Harada was also a founding member of EVERYDAY BUDDHIST prior to his appointment as Bishop. He is a good friend to our organization, and inspiration to us all.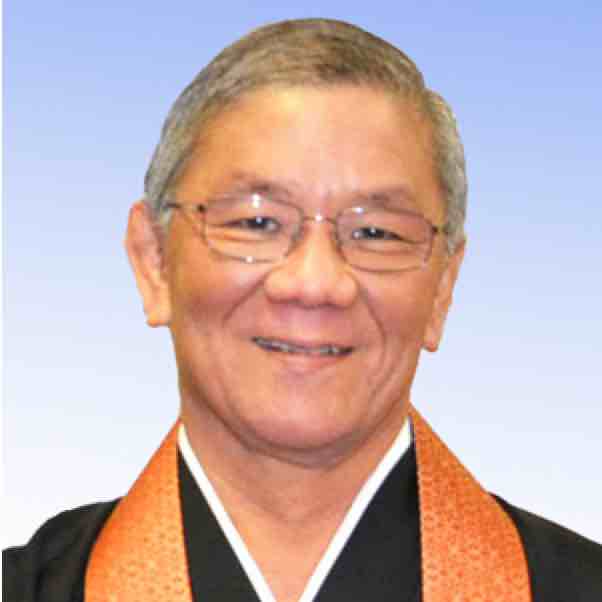 Rev. Peter Hata

Peter went from guitar player and recording artist with Hiroshima, the renown jazz-fusion band, to solo jazz musician and author of "Speaking Jazz: The Natural Way to Jazz Improvisation", to fully ordained Buddhist Minister. He received his full Kaikyoshi ordination in the Higashi Honganji tradition and was Resident Minister at the West Covina Temple in Los Angeles. Peter continued to perform with his own band, directs adult choirs and youth bands. In 2021, Peter retired as staff minister and continues his interest in and study of the dynamic interaction between Shin Buddhism and our American culture and intellectual traditions.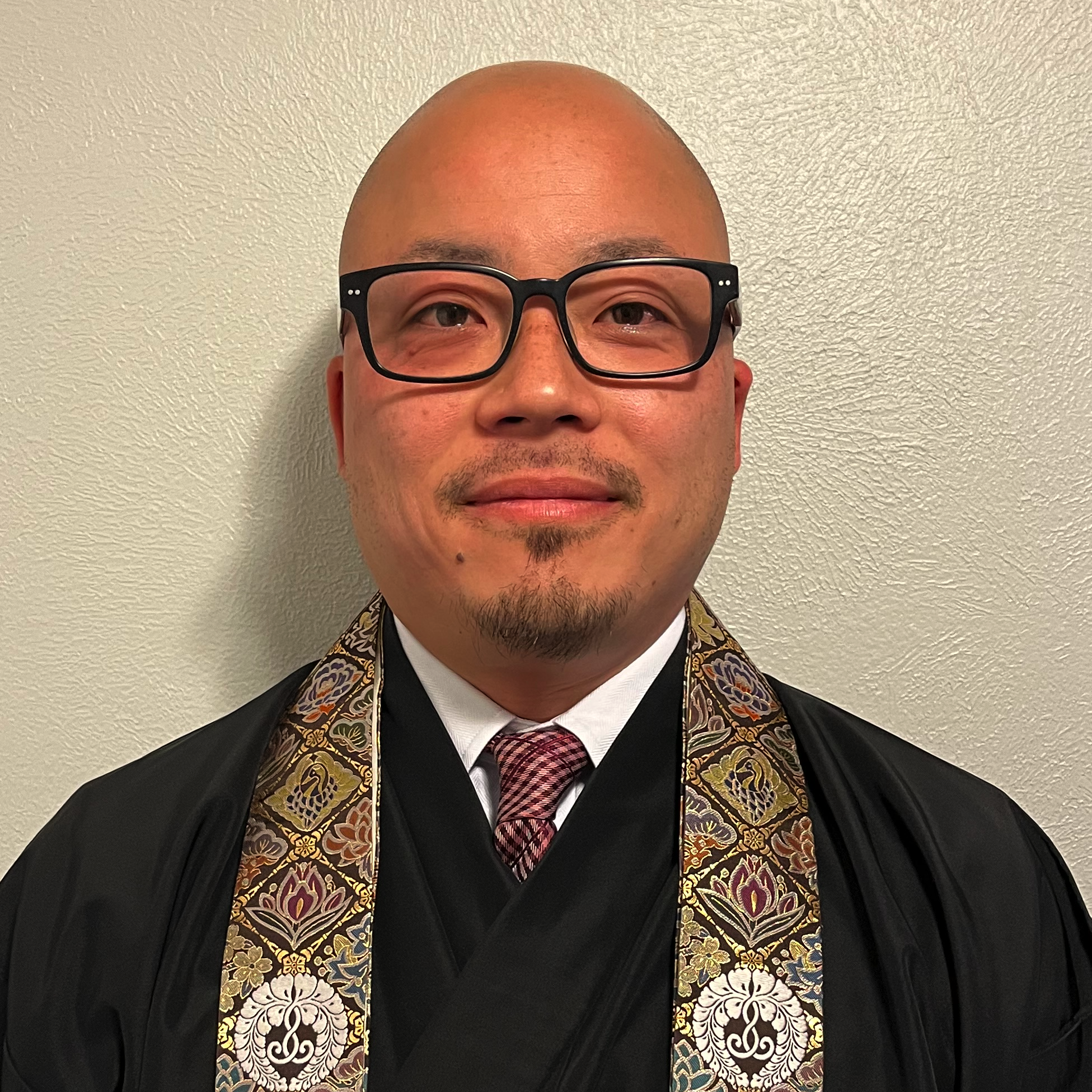 Rev. Nari Hayashi

Rev Hayashi is one of our younger and inspiring Shin Buddhist Ministers. Hawaii born, raised in Japan, Nari graduated from Kansai Gaidai University, attended the Buddhist Seminary of Hongwanji, and was Kyoshi ordained in 2014. He came to the US, after further studies in the Int'l Ministerial Orientation Program at the Jodo Shinshu Center in Berkeley, California, he was assigned as Resident Minister at Ekoji Temple in Virgina, just outside Washington DC. He is now the resident minister at the Tri-State Denver Buddhist Temple.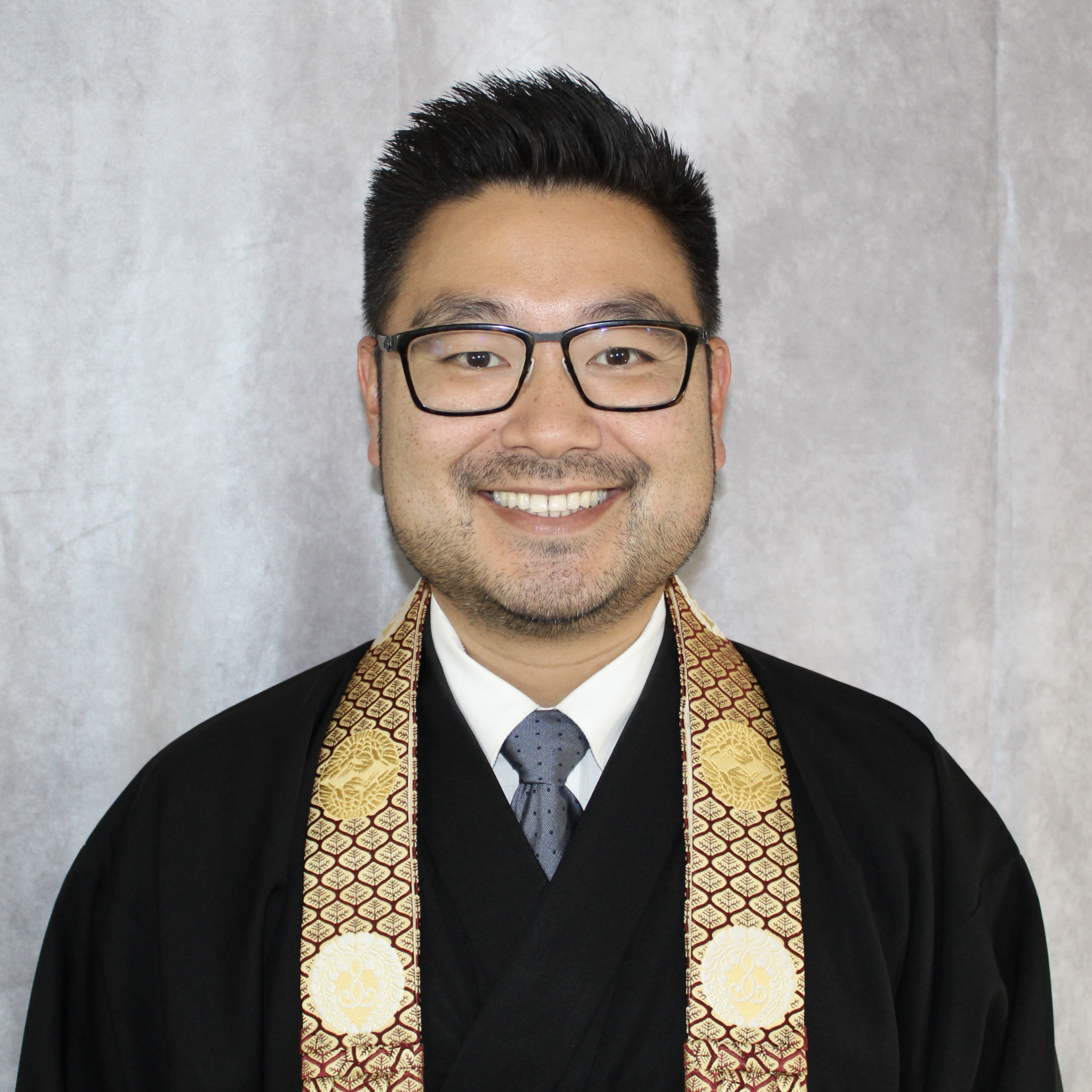 Rev. Dr. Takashi Miyaji

Rev. Dr. Takashi Miyaji has been a minister since 2014 and currently works as a part-time minister at the Southern Alameda County Buddhist Church in Union City, CA. In addition, he teaches as an assistant professor at the Institute of Buddhist Studies in Berkeley, California since September of 2020. He specializes in the areas of Japanese Buddhism and religion, translation of Buddhist scripture, and Jodo Shinshu doctrine and ethics. Takashi received his Tokudo and Kyoshi qualifications at the Honpa Hongwanji school located in Kyoto, Japan.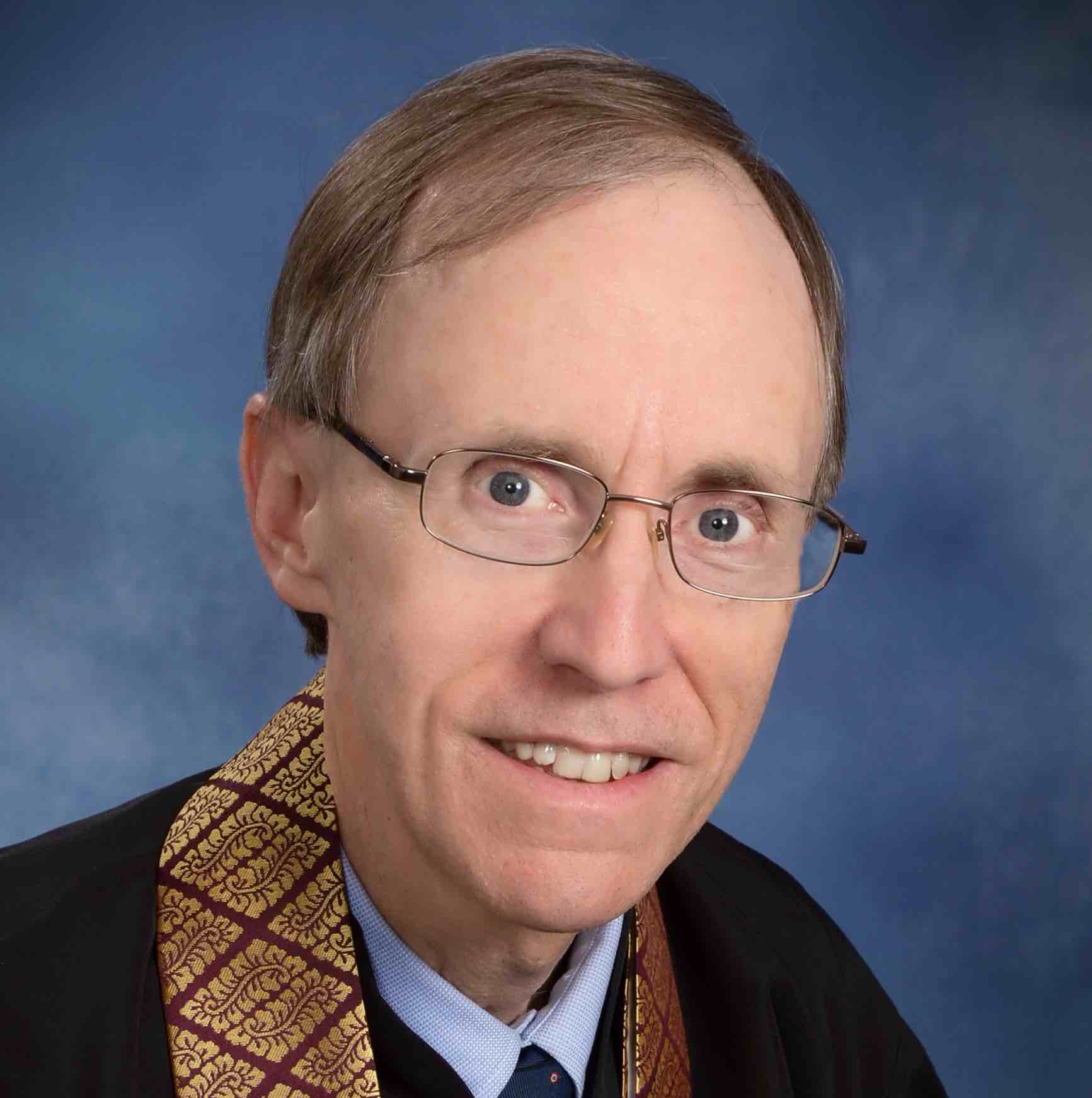 Jim Pollard

Jim is a trained physical chemist and worked for many years as an aerospace engineer. He is also a certified Minister's Assistant at Orange County Buddhist Church where he serves on the Board and Vice President of their religious program. He authored the book "Let This Be Known; Finding the Shin Buddhist Path". Jim's science background brings a distinct clarity to his Dharma messages and Buddhist teachings.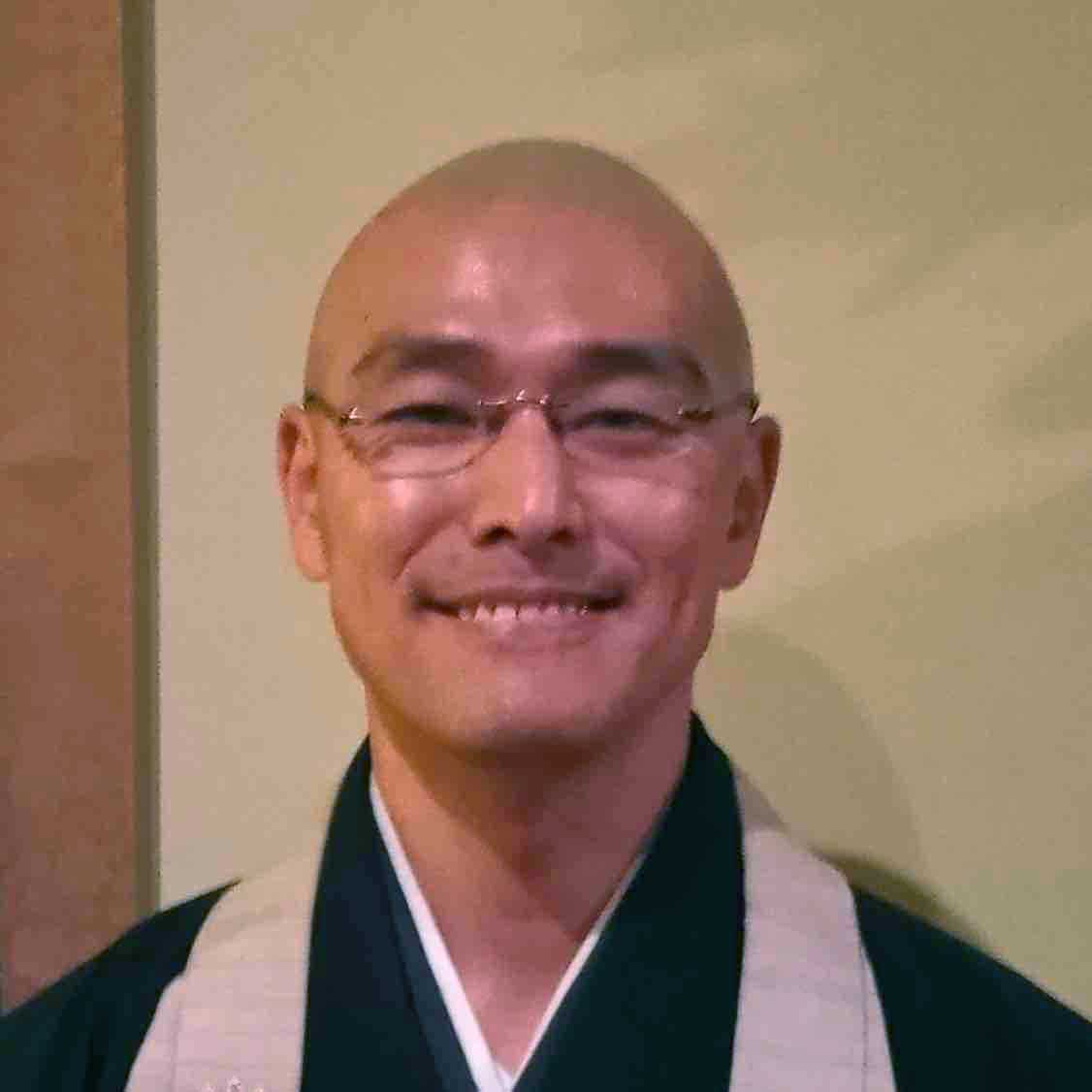 Rev. Gyokei Yokoyama

Reverend Yokoyama is a Soto Zen Minister, trained at Eiheiji temple, graduated from Sophia University in Tokyo with an intercultural Communications degree. He was Bishop of Iwoji Temple; currently assigned to both the Long Beach Buddhist Church and Montebello Sozenji Buddhist Temple and is Secretary of Soto Zen North America.

Check your inbox to confirm your subscription